An introduction to TEI and XML - at Kazan State University in August 2008
Mon, 09/29/2008 - 07:41 | by sergej
The course held by Oxford University Computing Service course intended to provide a good introduction to the Text Encoding Initiative (TEI) Guidelines for the Encoding of Digital Texts. The course aimed at researchers in any Humanities discipline who have some technical knowledge (for example, the ability to use e-mail and the web) and are aware of the potential of digital texts. It was also suitable for technical support staff working with such users.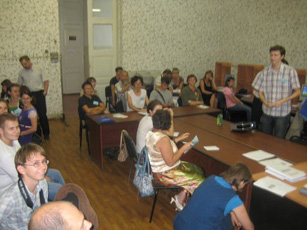 Topics covered include:
Basic concepts of encoding.
Origins, objectives, and achievements of the TEI.
Review of fundamental concepts of XML and schema languages.
How to build a TEI XML schema, using Roma.
How to use an XML editor to validate documents.
Basic structure and organisation of a TEI document.
TEI proposals for encoding of specific kinds of material,
including :

manuscripts
historical records,
literary texts
linguistic corpora

Software choices for publishing and processing TEI
XML documents
Some TEI case studies.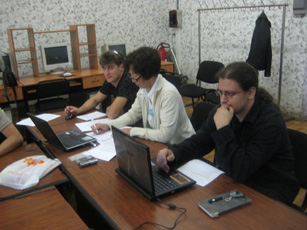 The course combined hands-on practice with formal presentations. It was be given in English, with translation into Russian. The course
materials were also be provided in Russian.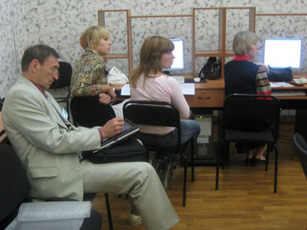 Training material